Remembrance Ceremony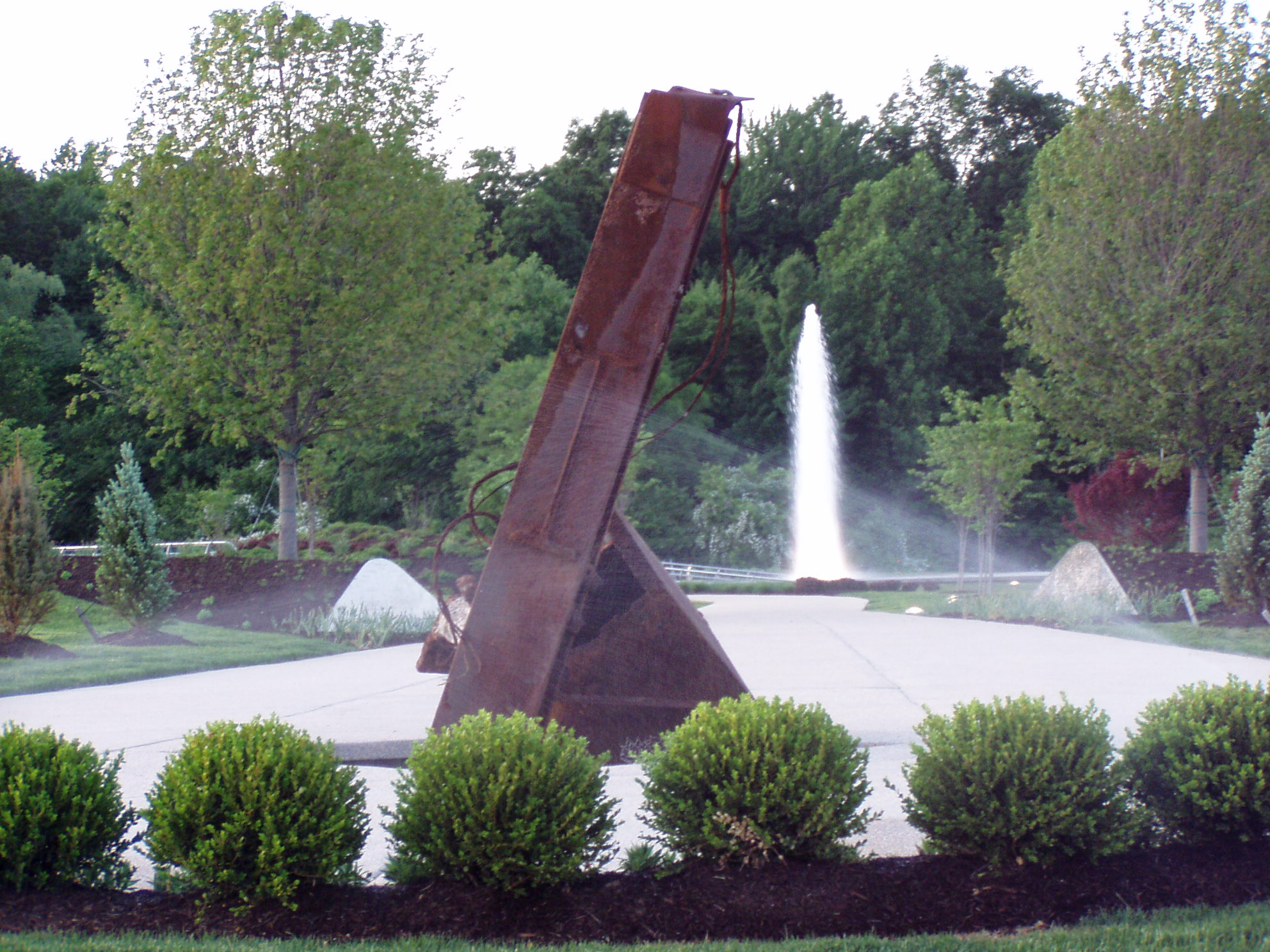 We Remember the 9-11 attacks on our Nation
We Always Honor those not with us today
Please join us at The Garden of Reflection in Lower Makefield Township on September 11, 2020 for a social distancing Remembrance Event.
Schedule of Events:
Visitors are free to take a self-guided tour through The Garden of Reflection memorial where you can pay tribute to the 2,973 victims of the 9/11 attacks and stroll in the Oak Garden Arboretum finding continued peace and tranquility. The Garden of Reflection fountains will rise up on August 31st and will remain on until September 21st. Please be mindful of social distancing and wear a mask when you cannot remain 6 feet away from others.
As we mark the 19th Anniversary of the attacks on Friday, September 11, 2020, The Garden of Reflection fountain area will remain accessible until 5:00PM that day for visitors to pay respects. We ask all patrons to exit Memorial Park between 5:00 – 6:00PM for ceremony preparation for the evening event.
The Remembrance Ceremony will be a "drive through" procession starting at 7:00PM in Memorial Park, 1950 Woodside Road. Driving in to Memorial Park, through the avenue flanked by a succession of lights, you will arrive at the Flag Circle on your way to The Garden of Reflection memorial.  While driving around the Flag Circle, paying your respects, you will view the remains of the shattered World Trade Center fragments, and beyond, you will see the towering fountains rising to heaven, symbolizing hope. This remembrance ceremony is a reminder that After Darkness, there is Light.
During your ride you can tune your car radio to the designated station and be able to hear pre-recorded speeches from clergy and 9-11 family members up to a mile away. More information on the speeches and music will follow.
We thank Mid Atlantic event group for donating their services. Those who are unable to attend can watch live footage of the procession along with the speeches by tuning into:
Social Media:
Facebook: https://www.facebook.com/LowerMakefieldTownship/
YouTube: https://www.youtube.com/channel/UCOq0e9VmBEZppWBFJbI9uAA
Local Cable Channels:   Verizon channel 20 and on Comcast channel 22
If you have any questions about the ceremonies please contact Monica Tierney, Director of Parks and Recreation at Lower Makefield Township @ Monicat@lmt.org or to donate to The Garden of Reflection Remembrance Fund Endowment, please visit https://www.9-11memorialgarden.org/.
The Garden of Reflection Endowment Committee and Lower Makefield Township are restoring the walking trails in the back of The Garden and throughout the Oak Garden Arboretum in preparation for the upcoming 20th anniversary next year, and while some of the work is still incomplete, the paths remain walkable.