Commemorative 911 Never Forget Pin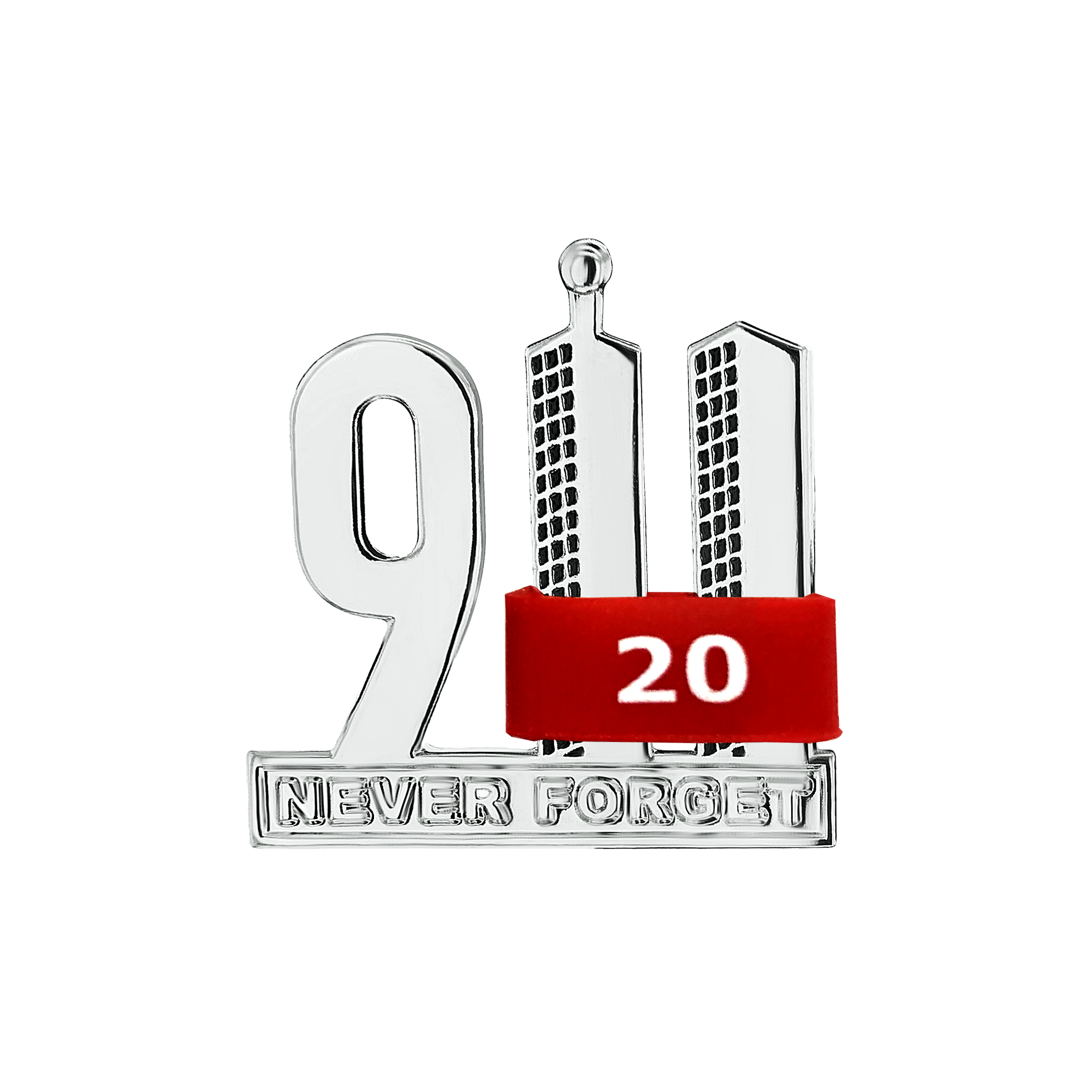 Steven Singer Jewelers 
"I Hate Steven Singer" 
Remembering 9/11
20 Years Later
Steven Singer is working in conjunction with The Garden of Reflection and Michael Smerconish with the sale of his commemorative 911 pin. This beautiful pin is available for purchase and shows you honor and remember all those we lost on September 11, 2001. 
"911 Never Forget Pins" will be available for purchase locally. These poignant pins are banded with a 20th band. This is the last year these pins will be available, and the only time to mark 20 Years Later. Steven Singer Jewelers contributes the $10 of the purchase price to the endowment to preserve the memorial in perpetuity. Pins can be purchased at all McCaffrey's Markets and at the Yardley Inn.
A note about the generosity of Steven Singer. Steven designed and manufactures the pin. He then donates the entire $10 pin sale to The Garden of Reflection Remembrance Fund endowment! What a great guy! You should let him know at his Facebook page here.
That's why we say "We LOVE Stephen Singer!"
The 9-11 Memorial Garden of Reflection is thankful to Steven Singer, to Michael Smerconish and to you for your continued support of the Remembrance Fund endowment to preserve the memorial in perpetuity.