Dedication Ceremony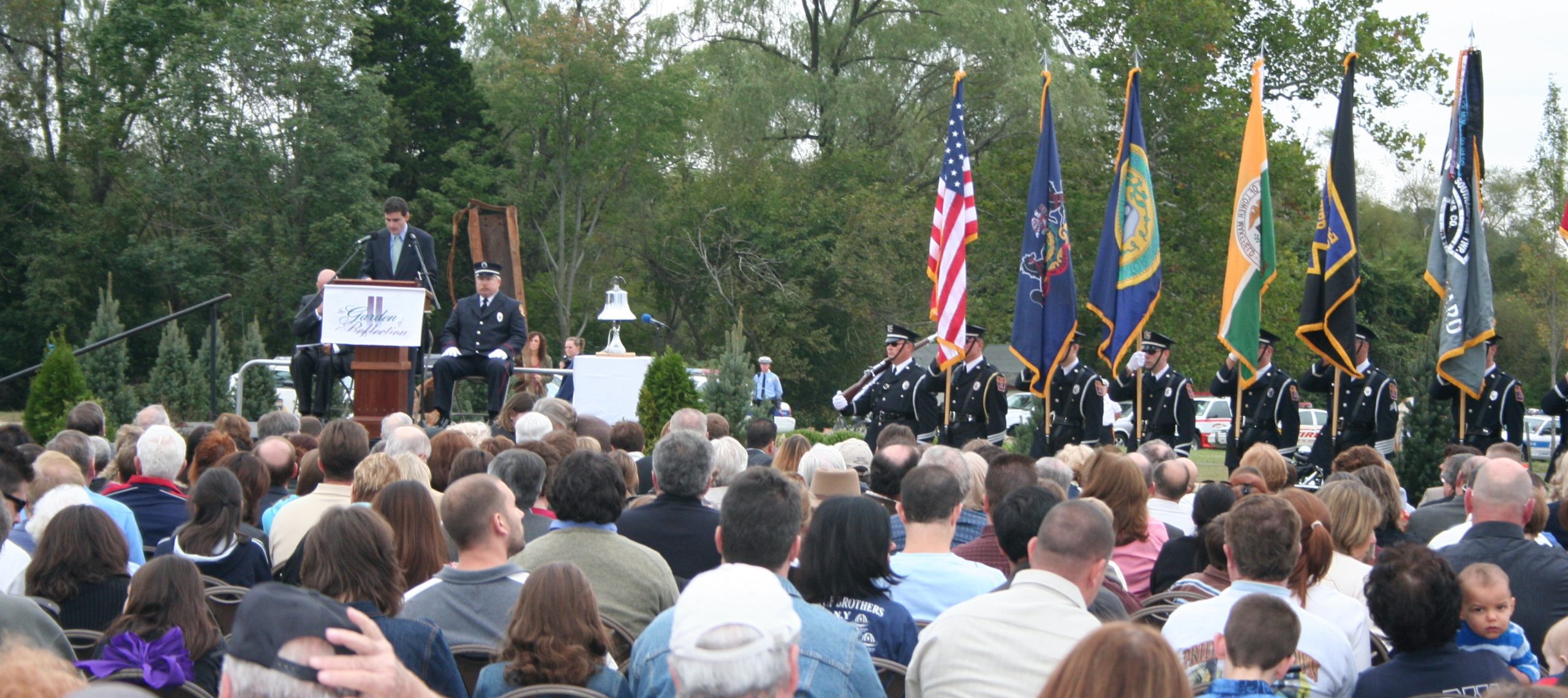 After Darkness…Light
A Celebration of Life…A Promise For the Future
The Garden of Reflection, The Official Pennsylvania 9-11 Memorial, was dedicated on Saturday, September 30, 2006 at 4p.m.  The Memorial pays tribute to every person who died in the 9-11 terrorist attacks and is dedicated to the 17 souls from Bucks County, and the 9 souls from Lower Makefield Township who perished in the attacks.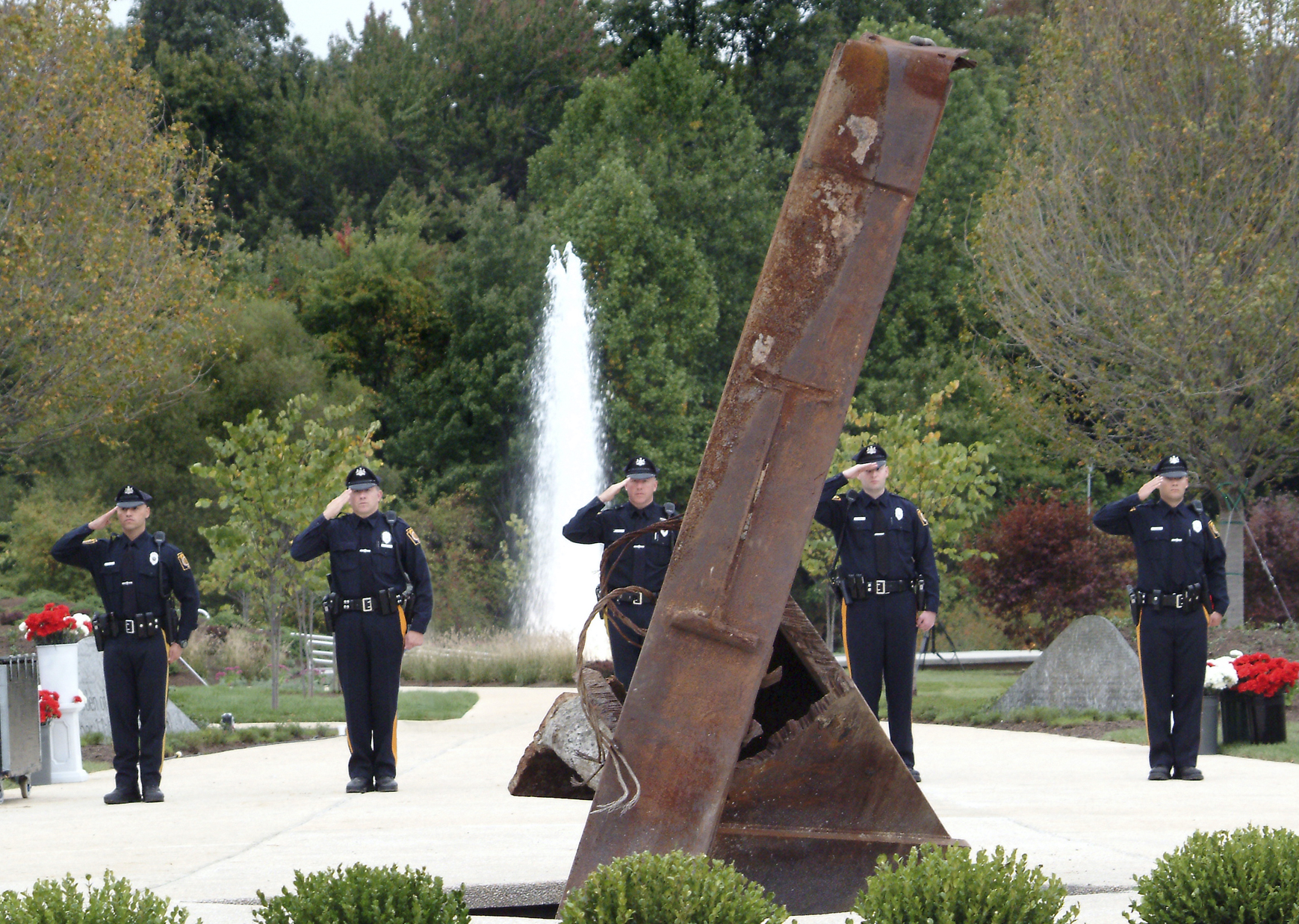 The ceremony on September 30th included remembrances, the tolling of a fire bell, reading of names, prayers, special musical selections and remarks by three of The Garden's major supporters – Bucks County Congressman Michael Fitzpatrick, radio talk show host and author Michael Smerconish and CN8's "It's Your Call" host Lynn Doyle. Family members Debbie Senko, Grace Godshalk, Tara Bane and Ellen Saracini shared remarks and gave away The Garden to all. 
The $1.4 million living memorial, designed by Yardley architect Liuba Lashchyk, embraces fragments from the World Trade Center, twin fountains representing the towers of the World Trade Towers; a Walk of Remembrance, with a series of glass of panels etched with the names of the 2973 people who lost their lives in the 9-11 attacks; and a memorial rail etched with the names of the 18 residents from Bucks County who were killed.