Tribute Flag
The Garden of Reflection 9-11 Memorial Tribute Flag
This flag was flown aboard airplanes that flew over the sites of the World Trade Center, the Pentagon, Shenksville and The Garden of Reflection, Pennsylvania in honor of the 2973 people who lost their lives there in the attacks of September 11, 2001.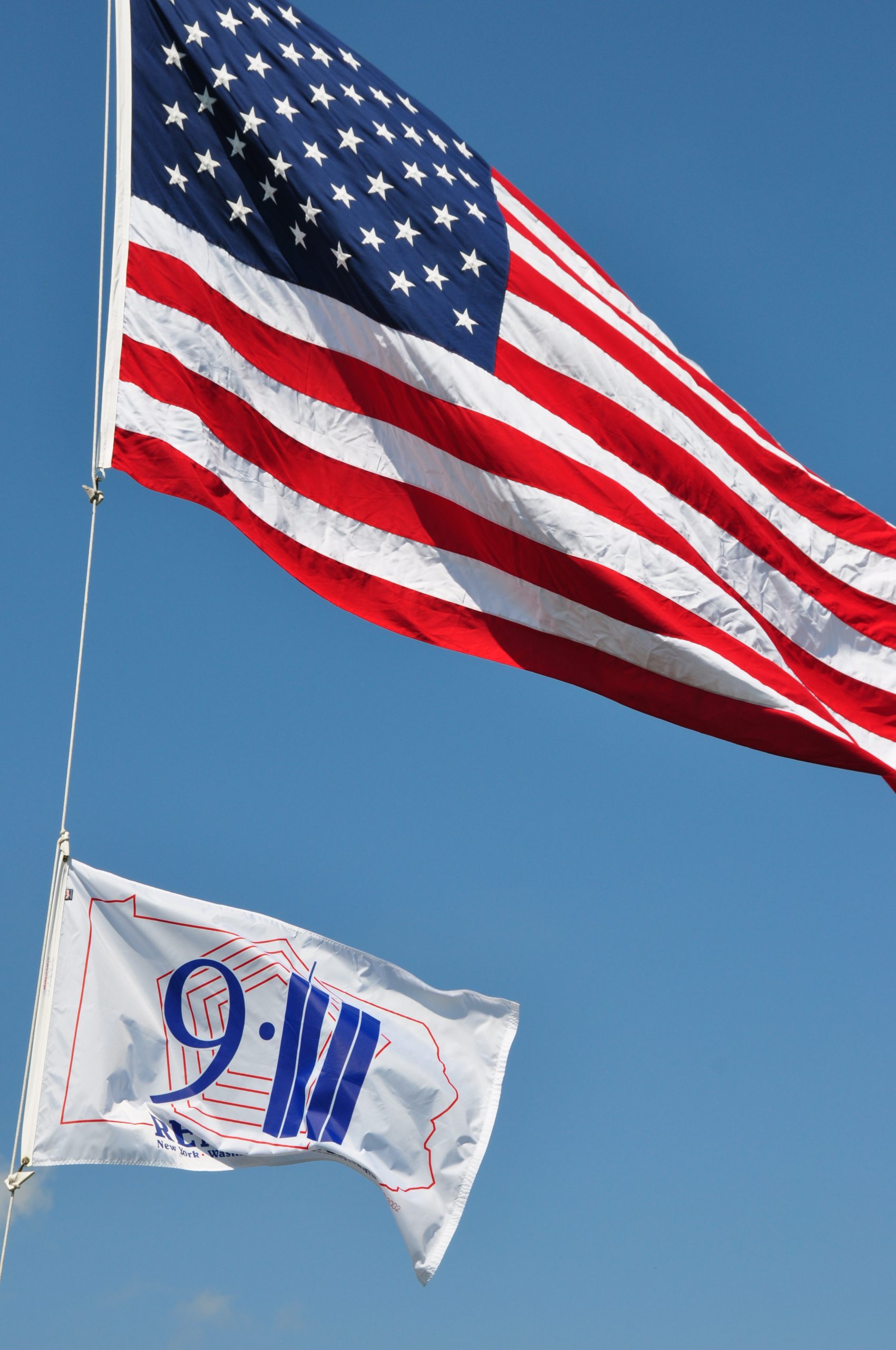 That journey symbolically links the three crash sites with The Garden of Reflection 9-11 Memorial in Yardley, Pennsylvania.
This Flag was presented to The Garden of Reflection "The Official State Memorial to the Victims of the September 11, 2001 terrorist attacks" at its dedication on September 30, 2006.
May God Bless America